CAIRNS HALF MARATHON
EVENT DESCRIPTION:
A beautiful course set from Freshwater to Barron Gorge and return. Mostly flat with cool, shaded undulating hills in the Lake Placid section. The course is predominately on asphalt surface and involves a mix of running beside traffic on road shoulders as well as concrete multi-purpose pathways. Bring your favourite shoes for a fast finish.
Both events start at Ryan Weare Park, Freshwater and proceed toward the Red Beret Hotel before turning right at tram lines and alongside cane fields. Majestic and Hartley Streets lead you down to the Barron River where you follow the multi-purpose path to Lake Placid. The 10k turns around after 5k while the Half Marathoners continue, ultimately crossing the bridge adjacent to the Power Station on Barron Gorge Road before backtracking to the start with a short detour along Stoney Creek Road.
NOTE: Registrations are now OPEN
DISTANCES / FEES:
| | | | | |
| --- | --- | --- | --- | --- |
| 21 km |  $30 Adult Member |  $N/A Junior Member |  $40 Adult Non-Member |  $ N/A Junior Non-Member |
| 10 km |  $20 Adult Member |  $0 Junior Member |  $30 Adult Non-Member |  $30 Junior Non-Member |
EVENT DETAILS:
REGISTRATION CLOSES:   27/09/2018 @ 20:00
| | | | |
| --- | --- | --- | --- |
| DISTANCE | CHECK-IN OPEN | CHECK-IN CLOSED | RACE START |
|  21 km | 06:15 |  06:45 | 07:00 |
|  10 km | 06:15 |  07:45 | 08:00 |
NOTE:
On-day registrations will not be accepted
All entrants must check-in to validate their event registration and to enable participation
SUPPORTED BY: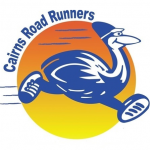 EVENT SPONSOR – TBC