GOLDSBOROUGH GOLDRUSH
EVENT DESCRIPTION:
All distances start at the Goldsborough Valley Day Use Area in the beautiful Wooroonooran National Park only 45 minutes south of Cairns. The 5km runners turn back once they reach the 2km grassy track and will finish up the narrow dirt Wajil track to the scenic Kearney's Falls before backtracking to the finish line. All other distances continue into the rainforest where the track is shady with dirt and small rocky sections underfoot.  After a while, the 10km runners turn home and also head to Kearney's Falls. 18km and 42km runners continue to the East Mulgrave River. 18km runners will then turn for home.  Marathoners continue on to a checkpoint at Babinda Boulders for refuelling and turning for home via Kearney's Falls.
Camping:  Avoid the drive on the morning and camp instead at the Goldsborough Valley Camping Ground – for bookings go to www.npsr.qld.gov.au/parks/wooroonooran-goldsborough-valley/camping
NOTE: Registrations now OPEN!
DISTANCES / FEES:
| | | | | |
| --- | --- | --- | --- | --- |
| 42 km |  $30 Adult Member |  $ Junior Member – N/A |  $40 Adult Non-Member |  $ Junior Non-Member – N/A |
| 18 km |  $20 Adult Member |  $ Junior Member – N/A |  $30 Adult Non-Member |  $ Junior Non-Member – N/A |
| 10 km |  $10 Adult Member |  $0 Junior Member |  $20 Adult Non-Member |  $20 Junior Non-Member |
| 5 km |  $10 Adult Member |  $0 Junior Member |  $20 Adult Non-Member |  $20 Junior Non-Member |
EVENT DETAILS:
REGISTRATION CLOSES:   THURSDAY 22/06/2018 @ 20:00
| | | | |
| --- | --- | --- | --- |
| DISTANCE | CHECK-IN OPEN | CHECK-IN CLOSED | RACE START |
| 42 km | 06:15 |  06:45 | 07:00 |
| 18 km | 08:15 | 08:45 | 09:00 |
| 10 km | 08:45 | 09:15 | 09:30 |
| 5 km | 08:45 | 09:15 | 09:30 |
NOTE:
On-day registrations will not be accepted
All entrants must check-in to validate their event registration and to enable participation
SUPPORTED BY: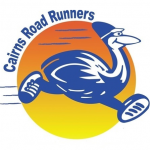 EVENT SPONSOR – TBC